Produced by Seth Rogen and Evan Goldberg (men who gave us 'Superbad', 'This is the End' etc) these guys are sure to amuse you with their latest release "Good Boys" starring Jacon Tremblay, Keith L. Williams and Brady Noon. This is a movie about three matured 12-year-old boys getting ready for their first kissing party. The movie flawlessly depicts an awkward phase that I am sure everyone can relate to.
It's not just hilarious but also true. Having been directed by Gene Stupnitsky as his directorial debut, this movie is sure to make your stomachs ache with the funny scenes. The movie has already been declared as the best original comedy opening of the year and even the first R-rated comedy to open at No.1 since the Universal's "The Boss" of 2016.
It has reaped a good $21 million dollar at the box office surpassing the analyst projections of $12 million to $15 million, according to source Comscore. Universal studio stands tall with the two biggest original comedy openings this year with "Good Boys" and "Little". Not only this, "Good Boys" has been well received with an 80% "fresh" rating on the famous review website, Rotten Tomatoes.
Universal has matched up to its previous collection and brand name. With movies like "Blockers"( that made $20.5 million), Night School($27.2 million), "Girls Trip"($31.2 million) which were the highest grossing comedies of their respective years, "Good Boys" just added to their list of successful movies.
Hobbs And Shaw Continue To Rake In Money
Universal's "Hobbs and Shaw" has made $14.1 million in its third weekend and globally has reached over $436 million revenue worldwide making it stand at the second place. Universal with this track record now stands the rivalry of Disney.
Disney's "The Lion King" has stood at the third position with$11.9 million revenue in its fifth weekend with a cumulative $496.1 million and has earned $1.43 billion internationally till date.
Sony's "The Angry Birds movie 2" Sony has debuted at the fourth place earning over $10.5 million over the weekend for a cumulative $16.2 million. It was also received by the audience worldwide. It earned a B+ CinemaScore and a 76% "fresh" rating on Rotten Tomatoes.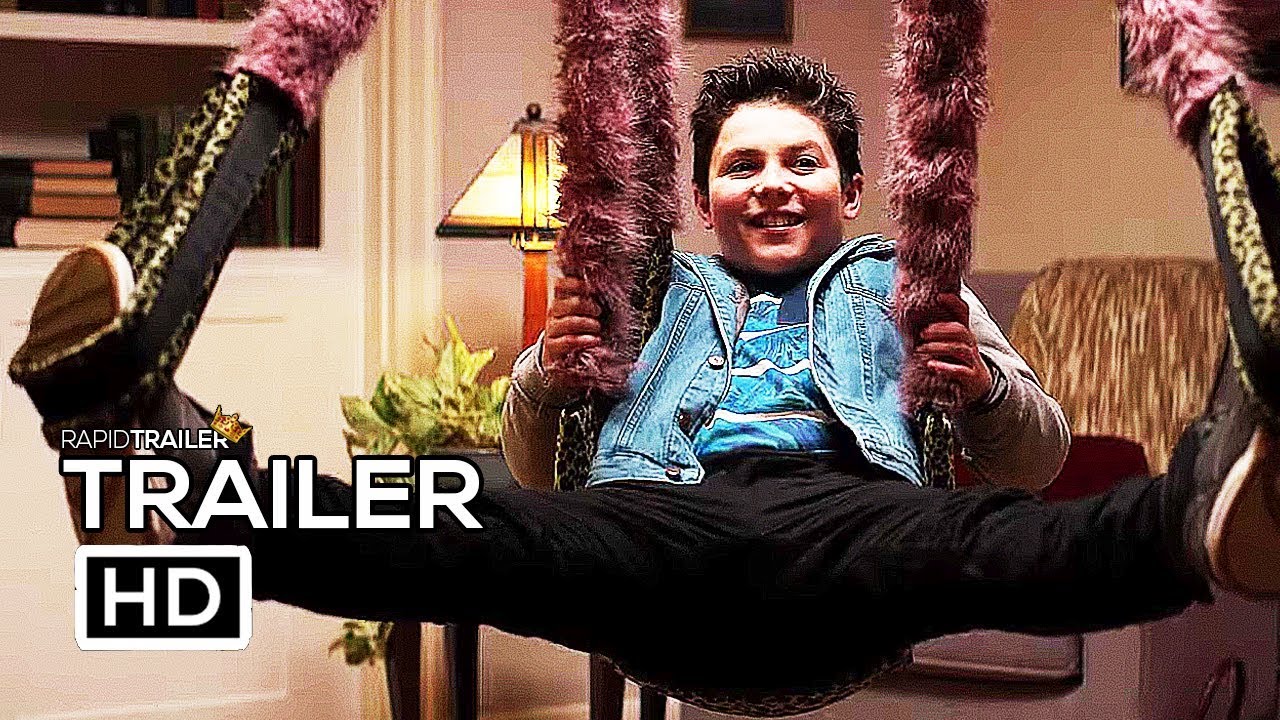 CBS Films, eOne and Lionsgate's "Scary Stories to Tell in the Dark" managed to be on the top five by making $10 million in its second weekend and a cumulative $40 million.
47 Meters Down Flops, Dora Drops 51%
Meanwhile "47 Meters Down: Uncaged" has opened below its already modest expectations ($11Million-$14 Million) at $9 million. This movie by Entertainment Studios Motion Pictures earned quite a lot of negative reviews with a C+ CinemaScore and a 50% "rotten" rating by Rotten Tomatoes. Its prequel had done well on 2017 with a cumulative of $44 million.
Paramount's "Dora and the Lost City of Gold" made about $8.5 million in its second weekend, grabbing the seventh spot with a 51% drop and a cumulative of $33.9 million.
At the eighth place, Sony's "Once Upon a Time…in Hollywood" stood adding about $7.6 million in its fourth weekend for a $114 million cumulative.
Warner Bros.' and New Line Cinema's "Blinded by the Light" opened at ninth place with $4.4 million. The film shows a Pakistani teenager in Britain following the music of Bruce Springsteen to cope with racial and financial turmoil. Even if it did not do well at the Box office, it attracted quite a bunch of viewers and received 90% "fresh" rating on Rotten Tomatoes and an A rating on CinemaScore.
Fox's "The Art of Racing in the Rain" came in the tenth position with a $4.4 million for a cumulative $16.9 million.
Sony Pictures Classics opened "Aquarela" in five locations for a total of about $23,500 and Cinema Guild opened "End of the Century" in just one location for $10,398.
Neon's two releases, "Luce" and "Honeyland" were added to 34 locations and 32 locations respectively for $163,965 and $56,997.
Sony Pictures Classics, on the other hand added 21 locations for its "After the Wedding" for a per-screen average of $3,345.
The latest release "Angel Has Fallen" of Lionsgate and "Overcomer" the drama of Sony and Affirm Films is yet to do the rounds and shortly we will assess their respective audience base and revenues generation. Amazon Studios, in its limited release has revealed its dramatic sitcom" Brittany Runs a Marathon".